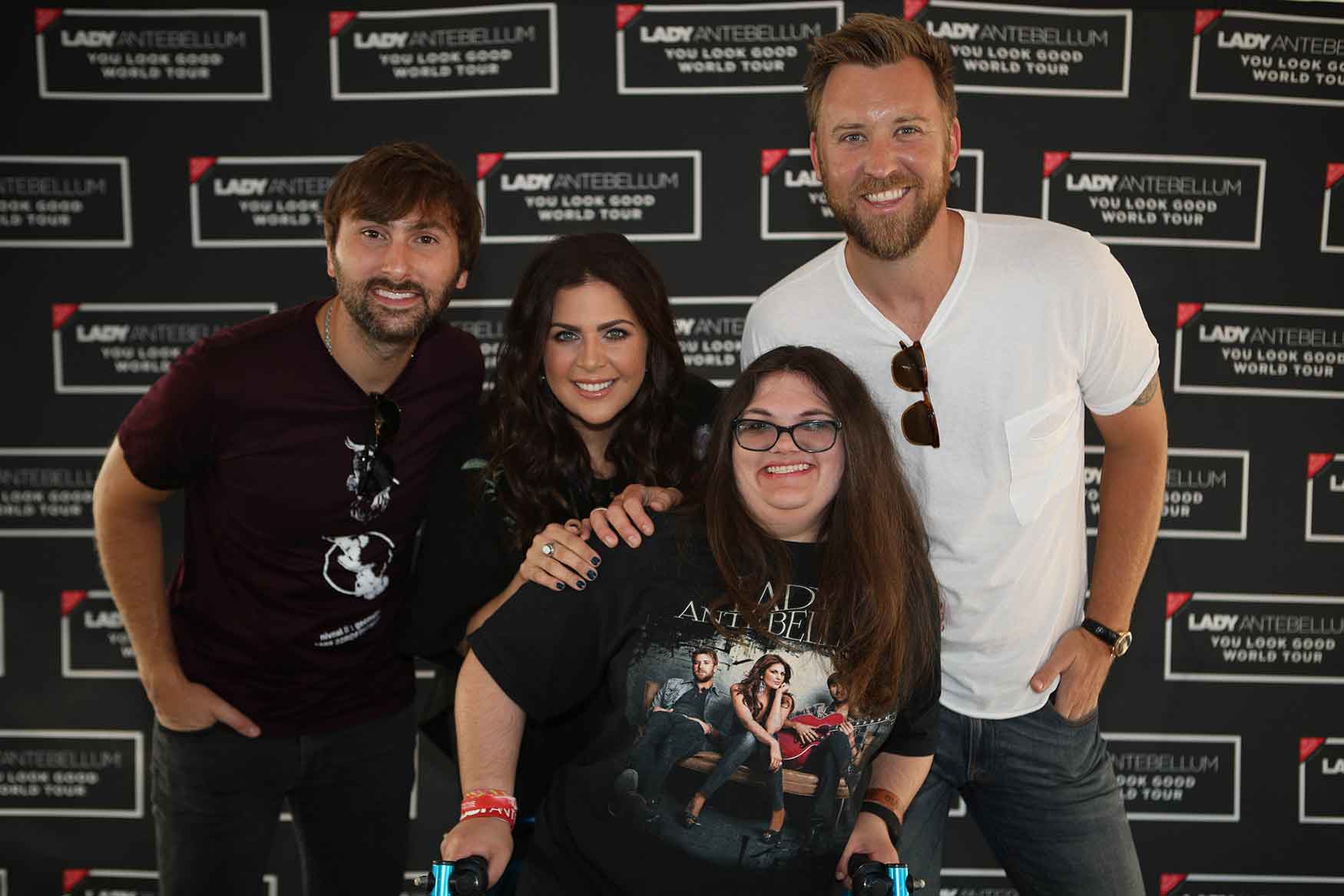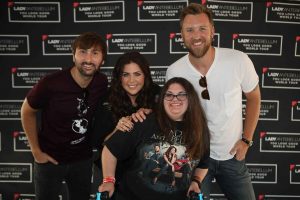 Scranton, PA – "This is the equivalent of giving us a million dollars," Annette Yaglowski of Larksville, said after she got the news that Band-Aids would be providing a VIP experience for her daughter, Amanda.
Amanda, born with cerebral palsy, was nominated to be a Band-Aids VIP by her nurse, Roxann. The charity sent Amanda, along with her mother and nurse, to Froggy Fest on Sunday, July 9, to see Lady Antebellum.
"She just loves their music. She saw The Weekender on the table this morning and kept asking me to cut out their photo for her," said Annette.
Band-Aids is a local charity organization that sends mentally challenged and medically fragile individuals to the concert of their choice. The charity provides transportation, amenities and even meet and greet opportunities when the band or artist is able.
In this case, the band was able. Lady Antebellum's manager contacted the charity expressing their appreciation and support of the charity's mission. The band met with Amanda before they hit the stage on Sunday.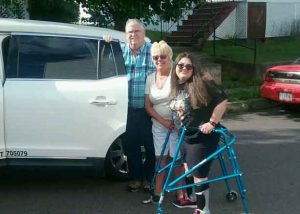 Not only did the Yaglowski's meet the band, they traveled to and from the concert in a limousine and sat in the luxury VIP box at the Pavilion at Montage Mountain.
The venue also accommodated the mobility needs of Amanda, who uses a walker to get around, by providing a golf cart to transport her from the limo to her seat.
Band-Aids asks for nominations for mentally challenged and medically fragile individuals, which is how it found Davis.
The charity runs completely on volunteers, Attorney Michael Pisanchyn, Jr., Founder of Band-Aids, said, so all donations go directly to granting wishes for people.
"This just means more than you could ever know. We aren't able to do things like this for her and for them to set this up for my daughter is just amazing," her mother said.
To donate to Band-Aids, follow this link. You can also nominate someone for tickets to a show and a potential meeting with the musician here.